The MCO's Fiddlers on the Loose outreach ensemble visits schools in Winnipeg and across the province for live musical performances and presentations!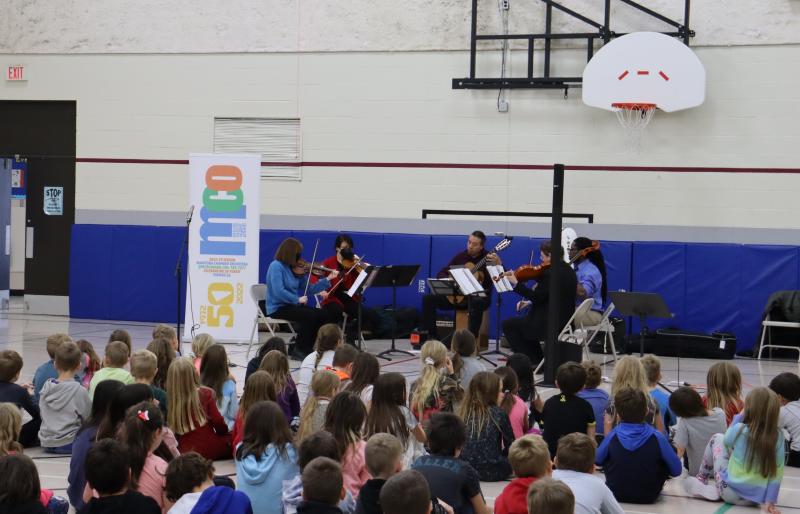 Local professional musicians join the MCO's Director of Education and Community Engagement to bring live music and enriching educational experiences to your classroom or gymnasium! 
The ensemble performs a wonderful selection of traditional fiddle and folk music, classical favourites, Latin American music, and more! 
Students are introduced to the string instrument family, practice active listening, experience a variety of musical genres and styles, learn about the life and training of a professional musician, and more!
We visit daycares, elementary schools, middle schools and high schools. Whether it is a school with little-to-no formal music education, or a school with a robust music education program, we are delighted and honoured to connect with staff and students and to support and supplement their music education objectives.
We often collaborate with teachers to incorporate student musicians into the concert. Students have the incredible opportunity to perform in front of their peers and community alongside professional musicians!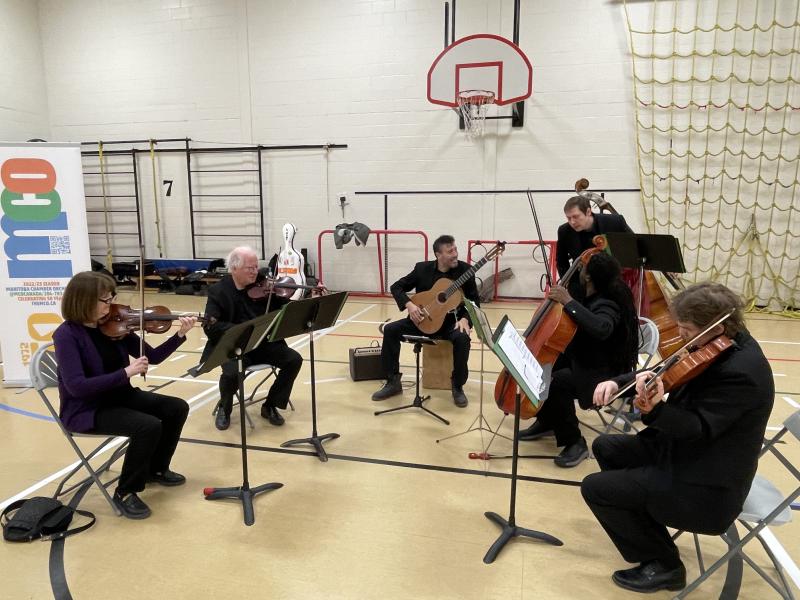 Thanks to our generous supporters, donors, sponsors, and public funders, these concerts and presentations are provided at no cost to the school.
---
"Donwood School was pleased to host Dr. Suzu Enns and the MCO's "Fiddlers on the Loose" to our school. The hour-long performance was professional yet extremely accessible for our grade four and five audience. The ensemble members were charming, relatable and engaging. Solos and ensemble music made use of a wide variety of genres. Each selection had a listening purpose for the audience, which motivated their listening attention.
Well done Fiddlers on the Loose! I would highly recommend other schools participate in this educational out-reach opportunity provided by the Manitoba Chamber Orchestra."
- Sandra Komishon, K-5 Music Specialist, Donwood School