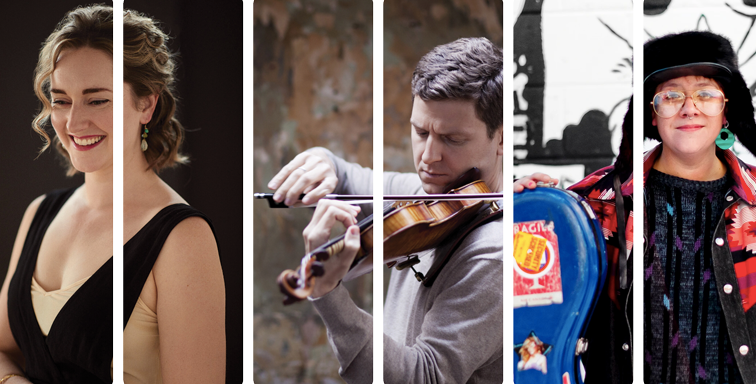 HERE WE GO! OUR FLASH CYBER MONDAY SALE STARTS NOW, Monday, November 28th, and runs until the end of Tuesday, November 29th.
In celebration of our 50th anniversary, we're offering a flash 50% discount on select 2023 concerts when you order online using the code CMMCO50. Discounted performances are listed below. Click the hyperlinks to go to the concert page, where you can order tickets.
7.30pm, Thursday, 2 March 2023 / Lizzy Hoyt is a brilliant soprano and Celtic songwriter, a powerhouse in the folk and classical worlds alike. At this concert she performs a new work by our composer-in-residence Kevin Lau. Also features works by Jeffrey Ryan and Karen Sunabacka.
1.00pm & 7.30pm, Wednesday, 12 April 2023 / Kanye West and Tanya Tagaq are just some of the artists with whom JUNO-nominated cellist-composer Cris Derksen has performed. She joins Aisslinn Nosky and the MCO to perform a new cello concerto by Cris! The polymathic Aisslinn will play-conduct the program.
7.30pm, Tuesday & Wednesday, 16 & 17 May 2023 /  The 2X GRAMMY- winning, Brandon-born James Ehnes easily ranks among the top 10 living violinists in the world. He performs classical mega-hits at this show, and the MCO features works by Shostakovich and Larry Strachan.